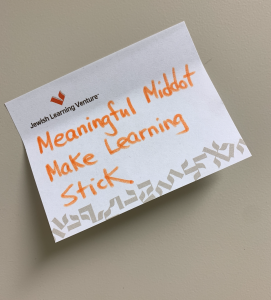 Yom Limmud for Congregational Educators 2019 ~

Making Middot Stick
Date: November 24, 2019
Time: 9am-12pm; with optional Whole Community Inclusion workshop from 12:30 – 2:30pm
Location: Temple Sinai, 1401 N. Limekiln Pike, Dresher, 19025
We talk about Middot. But what does it mean to embrace middot within your curriculum? At this year's Yom Limmud, you'll select your curriculum and your grade level and take a deep dive into how your students can internalize middot as part of their learning.
Join us for an interactive day of learning, including:
Service Learning

Giving Learners Voice and Choice

Age-appropriate and curriculum-based workshops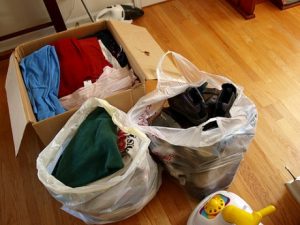 Service Learning

To prepare for the service learning part of our day, please begin saving clothes for donation to those less fortunate. Then bring them with you to Yom Limmud.
Register your teaching staff here!
$20 for morning session (breakfast included)  or afternoon session (lunch included)
$10 extra if staying for lunch and a staff meeting
$35 for both – morning, lunch and afternoon session
Morning Schedule-
8:30am Registration/Breakfast
9:00am Introductory Activity
9:15am Welcome
9:25am Workshop 1
10:25am Workshop 2
11:30am Reflection and Conclusion