Families and congregational leaders alike have high expectations for the part-time educational programs that serve children from Kindergarten through 12th grade.
Jewish Learning Venture helps congregational educators meet and exceed these expectations through our annual Yom Limmud Conference and ongoing professional learning opportunities such as workshops, onsite support, and consulting services.
By supporting the education directors and teachers in these programs, Jewish Learning Venture supports the Jewish education of thousands of families across Greater Philadelphia.
Congregational education remains the most popular Jewish educational option for families in our community and across the country. However, the Hebrew school of the past no longer meets the ever-changing needs of 21st century learners.
Students today face an entirely different reality than previous generations. With information of all kinds available at their fingertips, it is no longer the primary goal of congregational education to provide facts and figures for their learners. Rather, it is much more important that children build strong relationships with one another, engage in meaningful Jewish experiences that leave them curious to learn more, and become equipped to apply Jewish learning to their everyday lives. Education that meets these needs is sophisticated and complex.
Jewish Learning Venture believes that in order to support families in their efforts to make Judaism meaningful and relevant for themselves, we also must support congregational educators in learning about and adapting as many methodologies for engaging families as possible. We provide these services through professional development opportunities, disability inclusion training, and customized consultation and services.
Jewish Learning Venture is here to ensure that your educational program best meets the needs of your students and their families.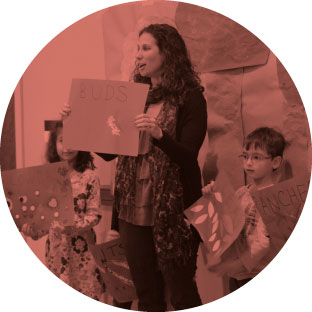 Check out our calendar with upcoming events, request a consultation with one of our staff members, or bring us to your congregation to provide professional development services for your teachers.
Contact Julia Weekes, Director, Education Innovation Lab, to learn more about how Jewish Learning Venture can support your congregation's educational programs.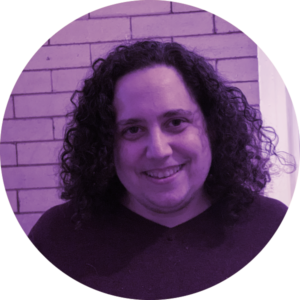 Jewish Learning Venture has guided a number of congregational schools through the process of reimagining their models of education. If you are looking for a change, contact Elana Rivel, Chief Executive Officer, for more information on how to get started.
Jewish educators need ongoing support to engage students and their families. You can help make Jewish educators, too: