The Parent Ambassador initiative is a powerful engagement strategy used to

reach families raising Jewish children in our region.
Since 2016, jkidphilly Parent Ambassadors have: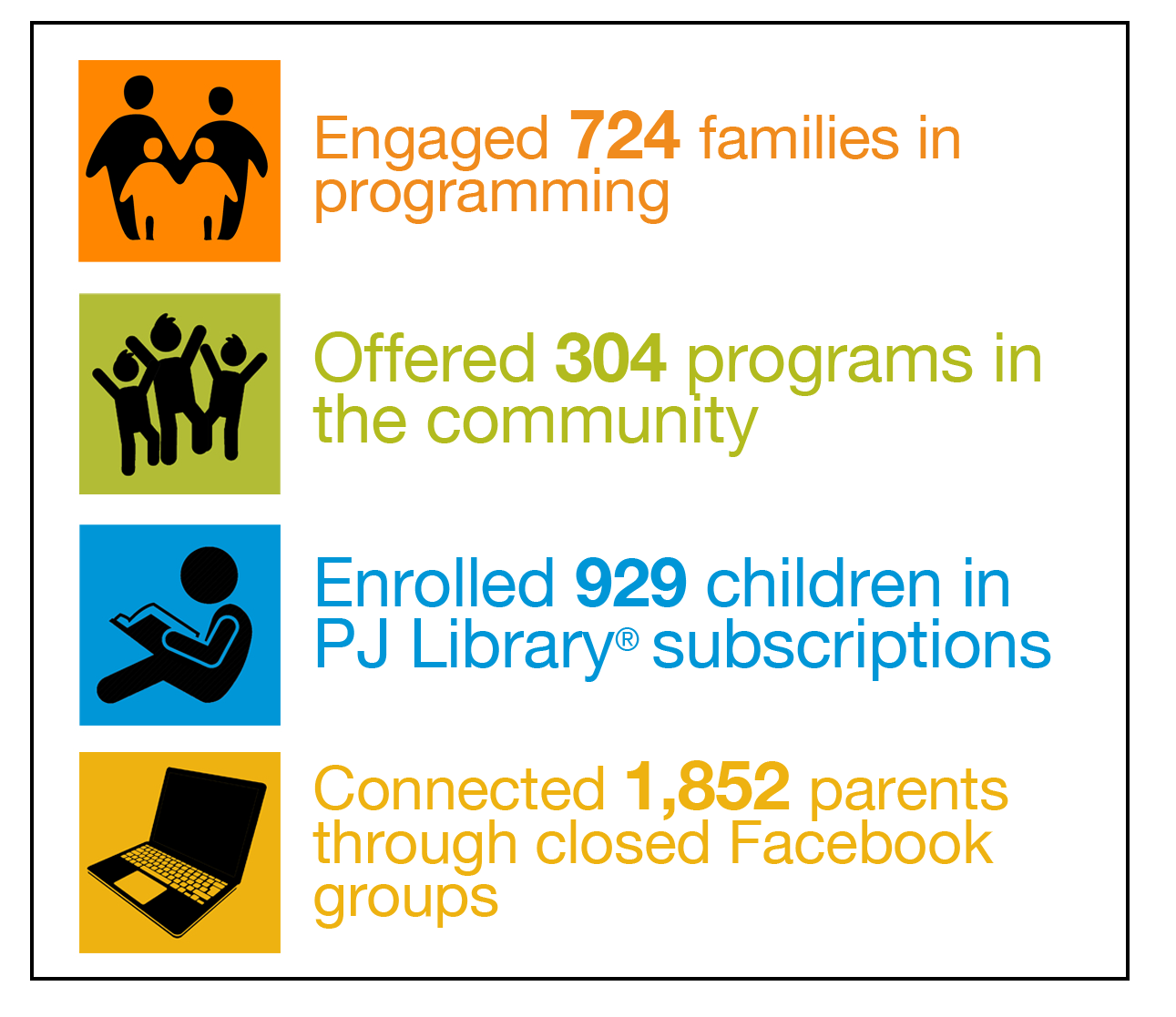 Jewish Learning Venture needs 25 inspired donors to become founding members of the
jkidphilly Parent Ambassador Alliance
with a gift of $1,000.  Your membership in the Parent Ambassador Alliance will support the work of four Parent Ambassadors for the coming year.
Inaugural Parent Ambassador Alliance Members
Sherrie Savett (Alliance Founder)
Marcy and Dan Bacine
Gwen Borowsky and David Camp
Laya and Gary Charlestein
Joy Bernstein and Jonathan Broder
Genifer and Elijah Dornstreich • Kareen and Robert Hartwig
Ruthie and Geoff Duffine
Paula and Michael Dvorak
Vicki and Gary Erlbaum
Amy Falk Russell and Mitchell Russell
Walter Ferst
Jill and Mark Fishman
Karen and Bill Kramer
Maribeth and Steven Lerner
Michele and Robert Levin
Rachel and Jonathon Levine
Jennifer and Fred Fox
Shelley and Bruce Menkowitz
Judy and Bud Newman
Susan and Michael Paul
Ed Radetich
Mary and Nathan Relles
Aviva and Paul Silberberg
Gayle and David Smith
Tracy and Shanin Specter
Stein Foundation
The Parent Ambassador Alliance has fully funded the Program for 2019-2020. Thank you for your generosity! If you are interested in helping other jkidphilly programs, please click here or contact Elana Rivel or Rhona Gerber.