By Gabrielle Kaplan-Mayer, Director, Whole Community Inclusion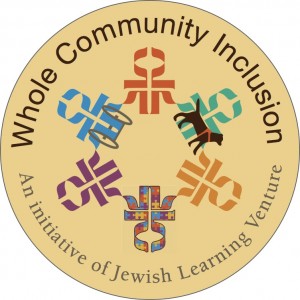 Last Sunday, November 23rd, forty educators continued their learning following Jewish Learning Venture's Yom Limmud, Day of Learning, and attended a special two-hour sessions focused on inclusion of students of all abilities. Part of this year's Opening the Gates of Torah series, sponsored by Jewish Learning Venture's Jewish Special Needs Consortium of Greater Philadelphia, these educator sessions focused on helping students with executive functioning issues, sensory integration in the school setting and inclusion strategies for religious schools.
Led by an expert team of Faye Benshetler, MEd, BCBA, Jaime Bassman, MS, OTR/L and Dr. Mimi Ferraro, these sessions offered teachers an opportunity to expand their thinking and take away new tools to help make inclusion possible. Feedback from these sessions included:
"This session will help me improve the quality of life of my students;"

"Was really insightful! I will create a team to support my students;"

"Some great suggestions to improve our awareness of our students' sensory needs."
If you were not able to participate in this session, one of our Whole Community Inclusion consultants can lead a workshop in your school—just contact me to arrange a professional development session.
Opening the Gates of Torah will continue as a series of events throughout the year, including special sessions for rabbis, executive directors and a symposium for the entire community this spring focused on mental health.
Please be sure to visit our Special Needs Consortium web page to check out our new calendar of events focused on disability awareness and programs for people with special needs in the Jewish community.