When:
February 1, 2021 @ 7:30 pm – 8:30 pm
2021-02-01T19:30:00-05:00
2021-02-01T20:30:00-05:00
Description: Anxiety is one of the most common emotional challenges students face today and it can make wonderful children feel weak, small, and vulnerable. Teachers' and caregivers' instinctive support response is to reassure and empathize with the overwhelmed child, but that makes the student's anxiety WORSE. In this presentation, you will discover the counter-intuitive support strategies used by experts. You will discover how to compassionately normalize anxiety for your students, how to quiet the uncomfortable physical symptoms of stress, and even how send unwanted anxious thoughts packing. You will be able to help the anxious child feel powerful!
Learning objectives: Participants will be able to: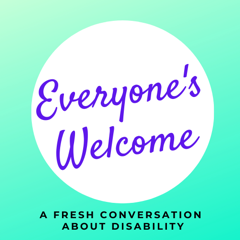 Explain the physical symptoms of anxiety.
Teach students the three-step calming technique to "Quiet Nature's Alarm".
State how facts and one's past history can powerfully push back against worry thoughts.
Respond to students' anxiety in a way that empowers them to independently cope and feel powerful.
Michael Fogel MA, ATR-BC, LPC is an art therapy entrepreneur and author. A licensed professional counselor, he is the creator of highly regarded child therapy programs, including the Art of Friendship Social-Coping Program (2000), Child & Family Art Therapy Center (2007), Camp Pegasus (2013), and the BetterWorld Affordable Therapy Program (2019). In practice for 25 years, Mike treats a wide range of childhood challenges in individual therapy and specializes in the treatment of children with social-coping challenges such as mild autism, ADHD, learning differences, and anxiety. He released his first book in September, "The Social-Emotional Guidebook: Motivate Children with Social Challenges to Master Social & Emotional Coping Skills".
Location: Zoom link will be sent upon registration
Date and Time:
Cost:  Free
For more information: contact Gabrielle Kaplan-Mayer
Register: