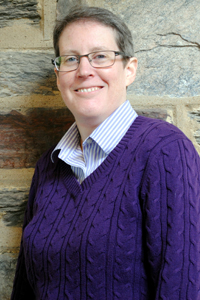 by Dr. Gloria Becker, Director, Learning Initiatives in Jewish Education 
Every summer, I spend a lot of my time working with schools to create or change their congregational education curriculum. People often ask me questions about this work because it seems like a mysterious process – one that isn't readily apparent.
"Sounds boring…is it?"
Curriculum development is one of the most energizing parts of my job as Director of Learning Initiatives in Jewish Education. Working with schools and congregations to think deeply about what and how our students are learning is challenging and ever-evolving process. The curriculum is a living document that changes based on the needs of our students, our teachers, and our communities. The work of curriculum development is never finished!
"Why can't every school use the same curriculum? After all, we are all Jewish."
Each school and congregation has different values, priorities, and cultures. While every school can follow the same basic process for curriculum development, each school's designated path of learning will turn out different and that's how it should be.
"Is curriculum different now than say, twenty or thirty years ago, like when I was a student?"
The curriculum still defines the students' path of learning, but we know so much more about how people learn and develop now. The purpose of the curriculum is not to fill empty vessels anymore. The job of the curriculum is to guide learners to know, understand, and experience Judaism; to derive personal meaning they can apply to their practice of Judaism.
"Where is curriculum development happening? How can our school or congregation refresh our educational program?
Jewish Learning Venture works with schools both within the five-county area and across the country. There aren't many agencies that can offer the expertise to do this work. If you'd like to find out how to further develop your school's or congregation's paths to learning, feel free to contact me at gbecker@jewishlearningventure.org or 215.320.0368.
Let's have coffee and dream about what Jewish education could be like in your community!