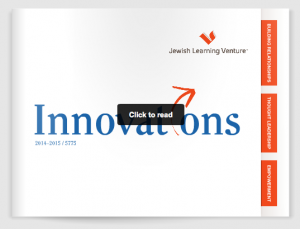 By Robin Minkoff, Director, Finance and Development
Our newly issued 2014-2015 / 5775 Innovations report features three stories that exemplify the impact that Jewish Learning Venture has had in the Greater Philadelphia area. The report also hones in on the primary strategies that are at the core of all of our endeavors: building relationships, thought leadership and empowerment.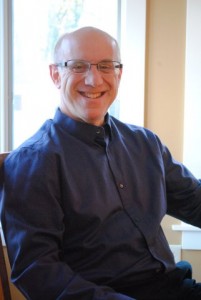 By the same token, these are primary characteristics of the leadership of Jon Broder, our Board President. Jon's positive influence as a critical thinker and a person of action is felt in his synagogue and neighborhood, by people with whom he has served on Jewish community committees and Boards, and throughout Jewish Learning Venture.
Join us on April 30th for our Celebration of Jewish Life and Learning to hear and observe highlights of our achievements during the past year, and to honor Jon for helping Jewish Learning Venture to continue innovating, developing and flourishing.