By Gabrielle Ariella Kaplan-Mayer
Chief Program Officer, Jewish Learning Venture
On Wednesday, February 1st, our inaugural cohort of Venture Israel Fellows arrived in Tel Aviv to begin a week of learning about and experiencing contemporary Israel through the eyes of artists, scholars, activists, and poets. The Venture Israel Fellowship, a new partnership funded by Jewish Federation of Greater Philadelphia and facilitated with Jewish Learning Venture, aims to nurture a diverse network of Jewish professionals eager to create robust and engaging programming that brings evolving Jewish identity into dialogue with the dynamic complexity of today's Israel.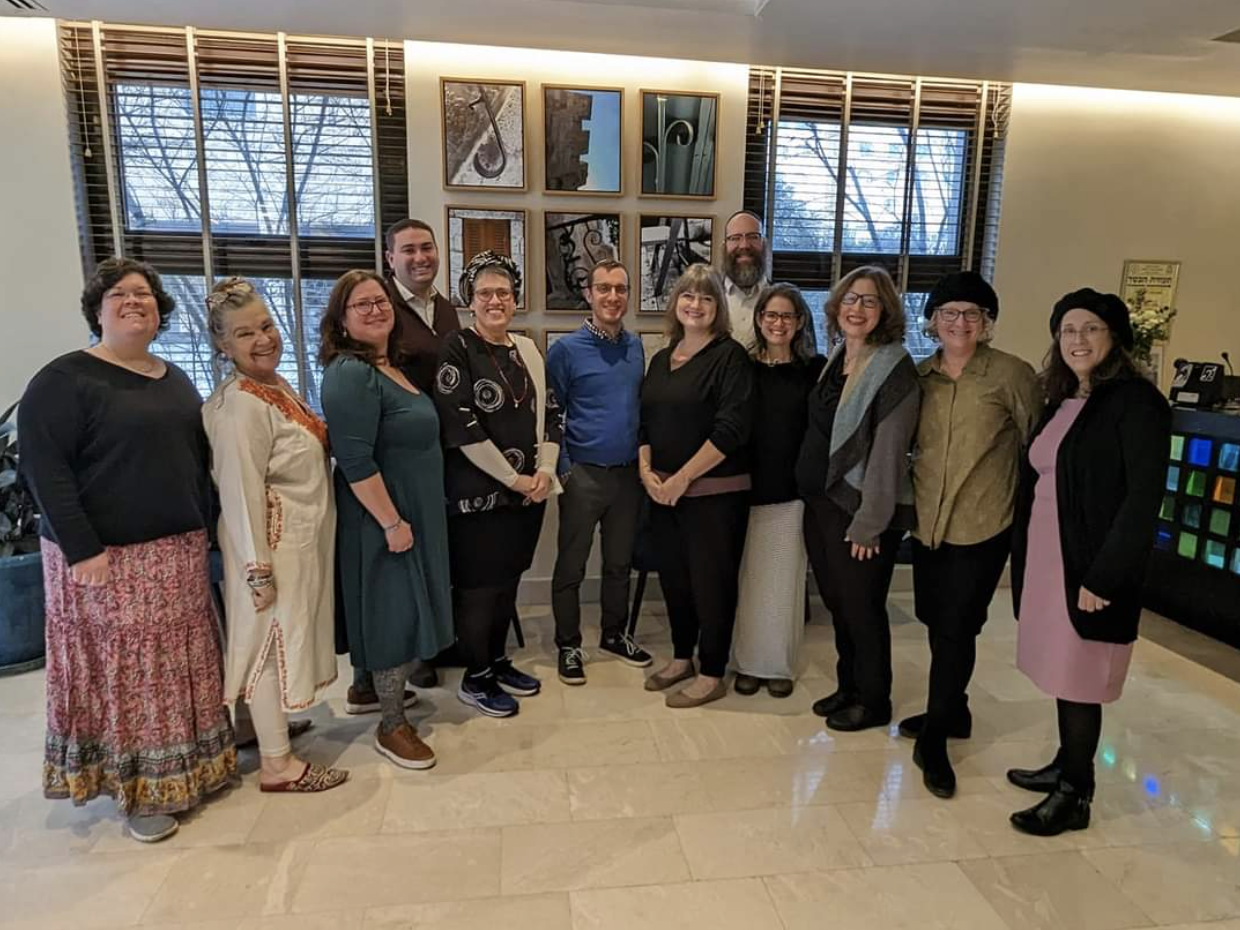 Along with JLV's Chief Executive Officer, Elana Rivel, I am thrilled to be the agency's staff person working with our cohort of amazing professionals. Together, we represent the diversity of people working in the Jewish community today in terms of not only our connections to Israel but also our ages, professional and personal life experiences, geopolitical views, and religious backgrounds. For example, the youngest member of our cohort turned 24 on the trip while other participants have worked in Jewish communal organizations for 40+ years. Our cohort includes a program director who works in a synagogue but herself isn't Jewish, an Israeli-American Conservative rabbi, educators who were experiencing Israel for the first time, and those who had studied in Israel for extended periods of time. Through formal and informal conversations, time sharing in hevruta (partners), journaling, and, of course, eating meals together, we were able to experience Israel through each other's eyes throughout the week and continually gain new perspectives.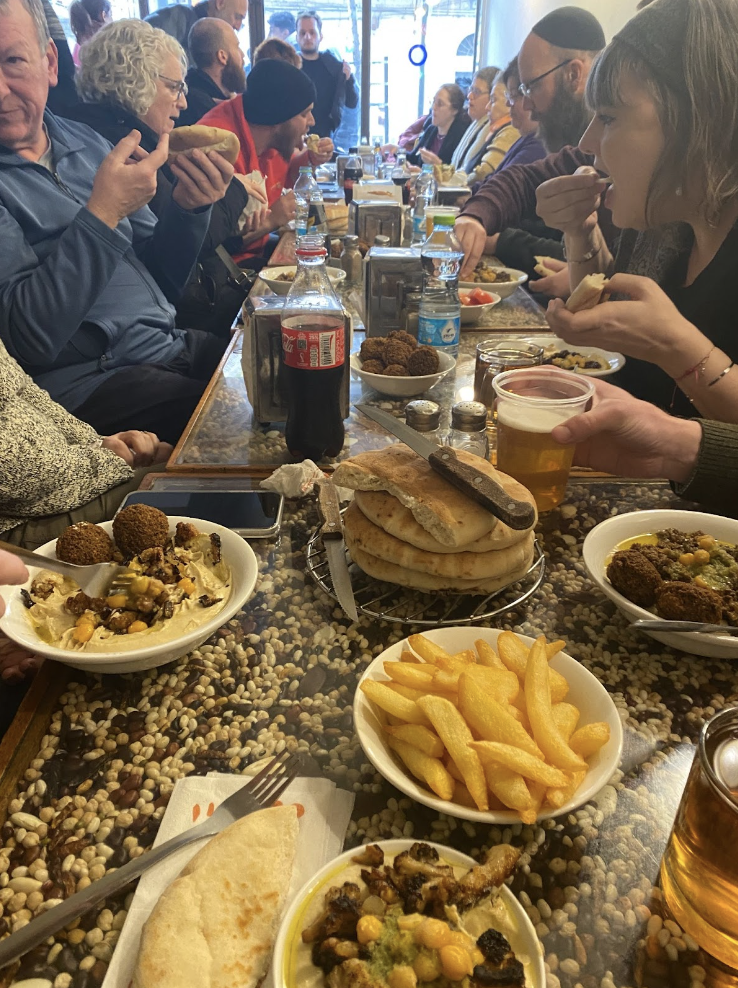 We are fortunate to collaborate with master Israel educator Jonathan (Jonny) Ariel, whose relationships and connections with a vast array of people doing cutting edge and innovative educational work in Israel gave us access to unique and intimate learning experiences. We had the chance to drink tea and study Yehuda Amichai's poetry in the beautiful Tel Aviv apartment of Dr. Rachel Korazim, listen to performance poet Adi Keissar over coffee and rugelach, and cook and study texts in Chef-activist Nissimi Naim-Naor's kitchen.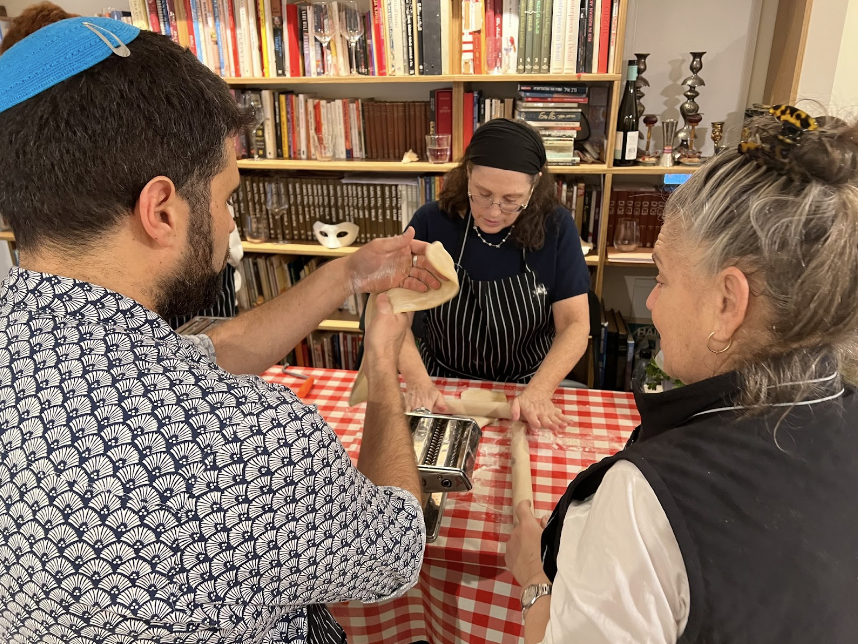 Our trip aims were ambitious and I believe that, based on participants' feedback, we were able to meet them:
To grasp the messy vitality of the Jewish People & Jewish culture;
To explore the combustible complexity of Jews and Palestinians;
To embrace the identity, both personally and professionally, of an Israel Educator.
In order to explore the Palestinian narrative, we visited the Educational Bookshop in East Jerusalem and sat with owner and cultural activist Mahmoud Muna so that we could hear both the story of his family and also his perspective on how both sides can work towards greater equality. We visited Feel Beit, a culture house where Israelis and Palestinians create art and music to bridge divides in Jerusalem, where we had the opportunity to listen to both a Palestinian and Israeli educator in dialogue.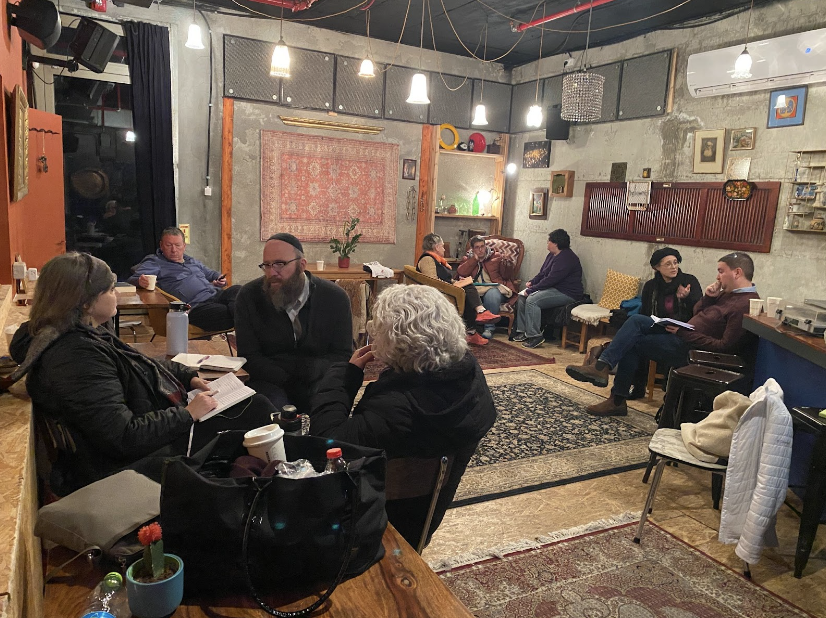 Throughout the trip, we journeyed through our own personal connections to and feelings about Israel while also considering how this wide range of experiences could impact and influence the way that we create programming and engage our communities around Israel's complexities; its natural beauty, its vibrant arts and culture and its social and political challenges. In the months ahead, each fellow will be thinking creatively about Israel programming in their community that reflects the complex and dynamic Israel that we experienced on the trip. The fellows will focus on three holidays — Yom Ha'atz'maut, Sukkot, and Tu B'Shevat — as touchpoints to connect to Israel and will use the teachings and texts of the artists, poets, activists and scholars whom we met on the trip to inform their programming.
For me, personally, there were so many moments that I'm integrating into my connections to and dreams for Israel: the delicious fried halloumi cheese over sweet potatoes that I ate for my first meal, jetlagged and soggy after leaving the airport to walk through a rainy Tel Aviv looking at graffiti art; the fascinating exhibits at Anu –The Museum of the Jewish People that included comedy, music, theater, history, and all aspects of world Jewish civilization; walking through the Biblical park of Neot Kedumim and planting my own tiny tree; making my way through the crowds at the Machane Yehuda market before Shabbat and picking out a kippah for my child's upcoming Confirmation service, so that he could have something made in Israel for that special moment.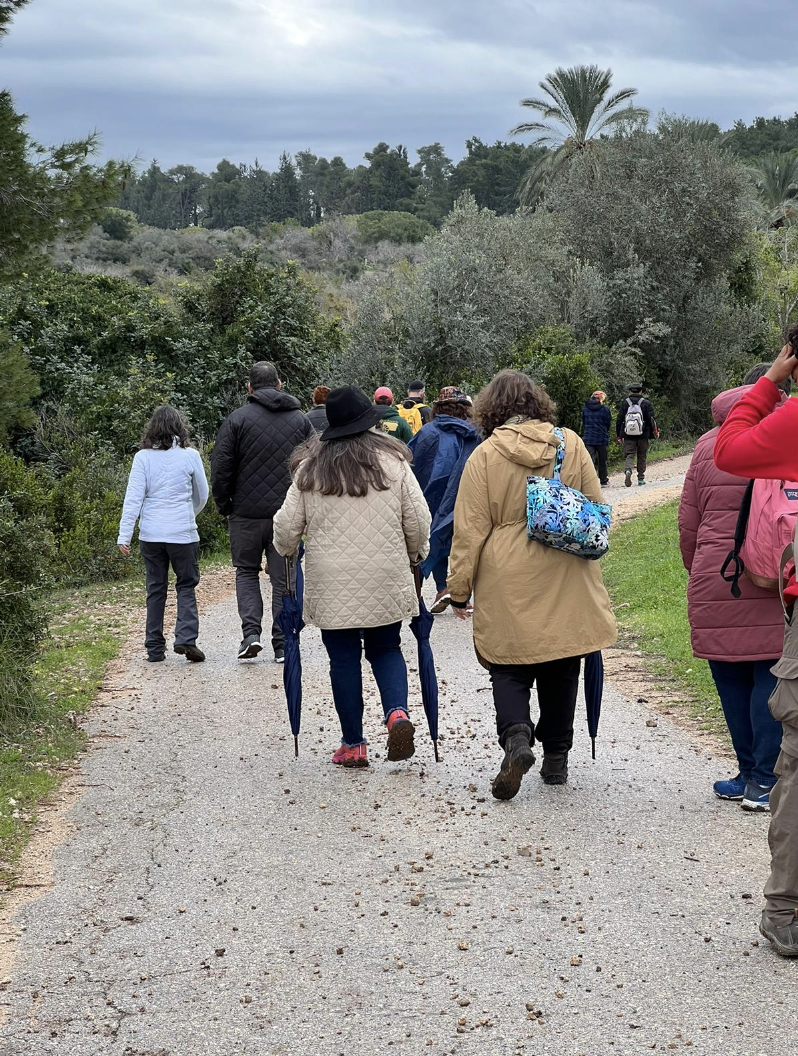 I especially valued how our cohort listened deeply to each other and respected each other's perspectives and feelings — even when we did not see eye to eye on what we experienced. In many ways, our Jewish communities are struggling to engage around Israel because it can feel painful and complicated when people disagree. Our cohort gives me hope that we can hold different perspectives with respect, empathy, and curiosity — and even disagree in ways that can bring us closer. This process requires trust and our cohort was able to create that through the week; now, we have the work of creating that kind of trust in the synagogues, schools, and organizations whom we serve.